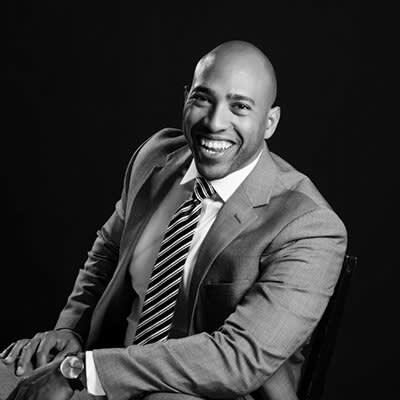 Jacob Faussette is a partner in Faussette & Faussette PLLC, a Phoenix law firm he co-founded with his twin brother, Nicholis Faussette, in 2013.
BACKGROUND & EDUCATION
Mr. Faussette was born in Southern California and moved with his family to the Phoenix area as a teenager. Inspired by an aunt who was an attorney and his twin brother's decision to follow in her footsteps, Jacob Faussette set his sights on a law career early on.
He graduated from Cactus High School in Glendale, Arizona, in 2001, and earned a bachelor of science degree in global leadership and management from Arizona State University in 2005. He earned his Juris Doctor degree from the Phoenix School of Law, now Arizona Summit Law School, in 2009.
Upon entering law school, Mr. Faussette was selected to participate in the Diversity Pipeline Program of the National Bar Association, the nation's oldest and largest association of African-American lawyers and judges. The program connected member students with major law firms in metropolitan Phoenix, supported their volunteer work coaching high school students in mock trial competitions and arranged externships with Maricopa County Superior Court judges and internships at local law firms. Mr. Faussette also was founder and president of the Black Law Student Association and served as administrative editor of the Phoenix Law Review.
LEGAL EXPERIENCE
He was admitted to the State Bar of Arizona in 2010. He worked with law offices in Phoenix and Mesa, gaining experience in legal areas including evictions, collections, civil litigation, family law and personal bankruptcy cases. At Faussette & Faussette, he focuses on providing criminal defense representation to individual clients and providing court coverage to fellow attorneys in Maricopa County.
OUTSIDE THE OFFICE
Mr. Faussette and his twin are active in their church, Discipleship Ministries. In his free time, he enjoys working out, kickboxing and restoring and racing automobiles.