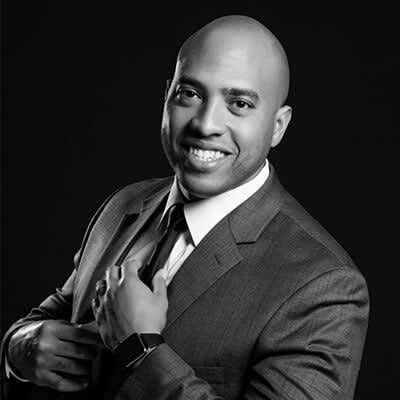 Nicholis "Nick" Faussette is a partner in Faussette & Faussette PLLC, a Phoenix law firm he co-founded with his twin brother, Jacob Faussette, in 2013.
BACKGROUND & EDUCATION
A native of Southern California, Mr. Faussette moved with his family to the Phoenix area as a teenager. Inspired by an aunt who was an attorney, Mr. Faussette knew from a young age that he, too, wanted to become a lawyer. He also knew that he wanted the variety offered by the field of criminal law.
He graduated from Cactus High School in Glendale, Arizona, in 2001 and earned a bachelor of arts degree in English from Arizona State University in 2005. He worked full time in sales at AT&T Mobility to support his family while attending the Phoenix School of Law, now Arizona Summit Law School, part-time. He received his Juris Doctor degree from Phoenix School of Law in 2011.
In law school, Mr. Faussette was selected to participate in the Diversity Pipeline Program of the National Bar Association, the nation's oldest and largest association of African-American lawyers and judges. The program connected member students with major law firms in metropolitan Phoenix supported their volunteer work coaching high school students in mock trial competitions and arranged externships with Maricopa County Superior Court judges and internships at local law firms.
LEGAL EXPERIENCE
He was admitted to the State Bar of Arizona in 2013, leaving his sales career to co-found Faussette & Faussette. He now focuses on providing criminal defense representation to individual clients and providing court coverage to fellow attorneys in Maricopa County.
OUTSIDE THE OFFICE
Mr. Faussette is a senior elder at his church, Discipleship Ministries. In his free time, he enjoys working out, watching movies and spending time with his wife and three young children.